This section will be updated soon. Please be patient.
Library History
In 1905 a group of Scio Citizens who were interested in establishing a free library for the town formed a committee and drew up a constitution for a library association. A temporary Board of Directors was formed on January 22, 1906 a Certificate of Incorporation was signed. Supreme Court Justice Truman C. White approved the certification the following day. On February 16th, a meeting of the association voted to accept the Constitution.
Chapter Five of the library's constitution provided the all persons over sixteen years of age who contributed 25 cents or more to the association before April 1, 1906, would attain charter member status. One hundred twenty persons and organizations donated $304.95. Also included as charter members, were the seventeen persons who donated 111 books, including a 10-volume encyclopedia and a standard dictionary.
The first annual meeting of the Scio Free Library Association was held in July of 1906 at which time the following officers were elected: President, Fred Harris; Vice-President, Mary Smith; Secretary, Clementine Chapin; Treasurer, Mrs. Albert Babcock.
The association operated the library under a Provisional Charter form the University of the State of New York until 1911, when application was made for and absolute charter. The library was housed in a room in the then new Union Free School at the corner of Washington and Vandermark Streets until 1932, when the room was needed for the school. The association then rented the building owned by the Women's Christian Temperance Union (W.C.T.U) on the present Methodist Church property on West Sciota Street. When the Scio W.C.T.U Chapter dissolved, the building was deeded to the library association and at some point weas moved across Sciota Street to its present location.
Monies from the Town of Scio, Allegany County and Scio Central School through annual taxation fund the library. Through community support fundraisers, mainly the annual bazaar, memorial contributions and donations is the library able to meet expenses.
Through the Southern Tier Library System inter-loan procedure, a patron may request library materials that are not available at this library. A summer story hour is held each year.
Anyone who can think of a way for the Scio Free Library to serve them need only ask.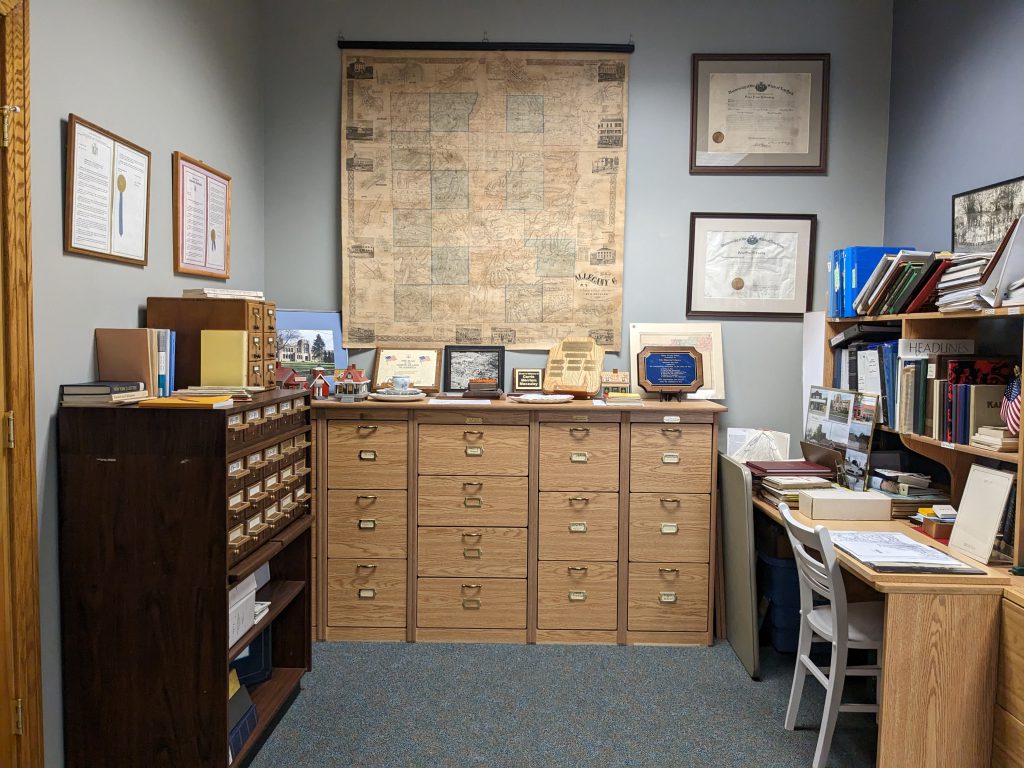 Local History